Fifty years ago today — May 15, 1963 — L. Gordon Cooper, Jr., launched from Cape Canaveral on the final manned mission of the Mercury program.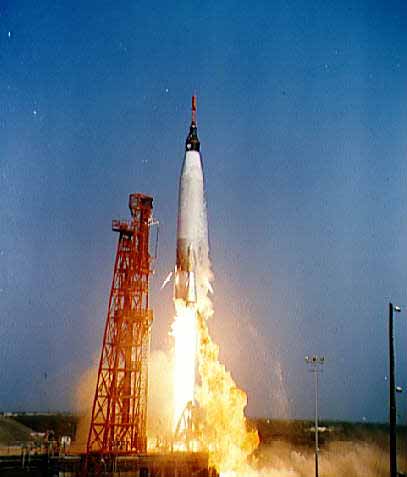 (Mercury/Atlas-9. NASA image.)
Riding the "Faith 7" capsule for mission Mercury/Atlas-9, Cooper became the first US astronaut to spend more than 24 hours in space. This mission was also the first US spaceflight to include a live TV broadcast.
Because of a suspected malfunction in the automatic reentry system, Cooper also became the first astronaut to use only the manual reentry mode. He initiated reentry after 22 orbits, and splashed down safely in the Pacific Ocean near Midway Island after spending about 34 hours in orbit.





by