This post is part 2 of a 2-part series related to the 2015 Pegasus Awards. You can read the first post at What Do YOU Think is the Best Adapted Filk Song?
Looking for more of your suggestions!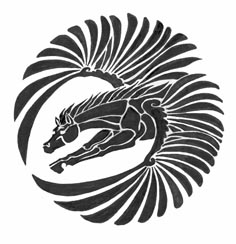 As noted in part one, my first request for suggestions, the Pegasus Awards honor science fiction and fantasy-related music, and each year the organizers select two special categories for awards. This year the second of the special categories is the "Best Time-Related Song."
Like the "Best Adapted Song" category, this one is wide open for nominations because the songs can "focus on anything related to time." The Ohio Valley Filk Festival organizers picked the category because 2015 is OVFF's 31st anniversary, and the 31st wedding anniversary is the timepiece anniversary.
The problem I'm running into is that I'm finding it hard to come up with time-related songs! So, a question for you: what do you think is the Best Time-Related Filk Song?
At present, I'm considering nominating:
"Beer-Powered Time Machine" by Mikey Mason
"Find Forever Gone" by Bella Morte
"One More Time" by Michael Longcor
"Welcome to the Age of Steam" by Jonah Knight
"'39" by Brian May / Queen
Can you think of other time-related songs I should consider for this category? You can actually suggest your own slate to the entire filk community by filling out the Pegasus Award Brainstorming Poll.* But at the very least, send me your suggestions!
___
*As always, if you'd like to hear some of my songs to consider, let me know. We'll find a way to make it happen.





by