This post is part 1 of a 2-part series related to the 2015 Pegasus Awards.
I'm looking for your suggestions!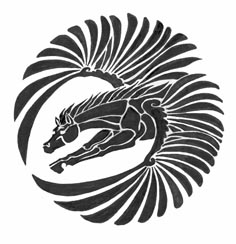 The Pegasus Awards honor science fiction and fantasy-related music, and each year the organizers select two special categories for awards. This year one of the categories is the "Best Adapted Song."
This special category is pretty wide open for nominations, since it "can include adapting or parodying a mundane song or a filk song, but can also mean adapting a poem or book." So it might involve the best use of an existing song to make a new filk song, or it could involve a song that best captures the spirit of a favorite story or movie.
So, seriously: what do you think is the Best Adapted Filk Song?
I've thought of a few songs by friends of mine (or, in one case, a friend of a friend) that I'm considering nominating:
"Band of Brothers" by Ken Theriot
"Dead Hobbit" by Madison Maria Roberts
"Duet With a Klingon" by Carla Ulbrich
"Has Anybody Seen My Goyle? " and "Call Me, Arthur" by Scott & Kirsten Vaughan (a/k/a The Blibbering Humdingers)
"The Ballad of Jones the Cat" by Keith Brinegar and White Plectrum
"When We Come Out of the Stargate" by Danny Birt
I know there are many more adapted songs out there, so if you have favorites that you think I should consider for this category, send me your suggestions!
Or, even better, you can suggest songs for the entire filk community to consider by filling out the Pegasus Award Brainstorming Poll Forms.* (When it comes time to actually nominate for the award, you can only nominate 5 songs, but during the brainstorming phase you can fill out as many forms as you like.)
Thanks in advance!
___
In other award news, you have until the end of January to join the World Science Fiction Convention to be eligible to nominate and vote for the Hugo Awards. For the price of a supporting membership ($40), you'll get electronic copies of all the nominated stories and artwork — it's really quite a bargain! And, who knows? maybe you'll even see something you nominated on the ballot. But only if you join!
___
*If you'd like to suggest or nominate one of my songs, that's okay, too. If you haven't heard my songs and you'd like to, drop me a line. We'll find a way to make it happen.





by