Fifty years ago today — March 10, 1959 — NASA flew the X-15 research plane on its first "captive" flight attached to their B-52 test aircraft.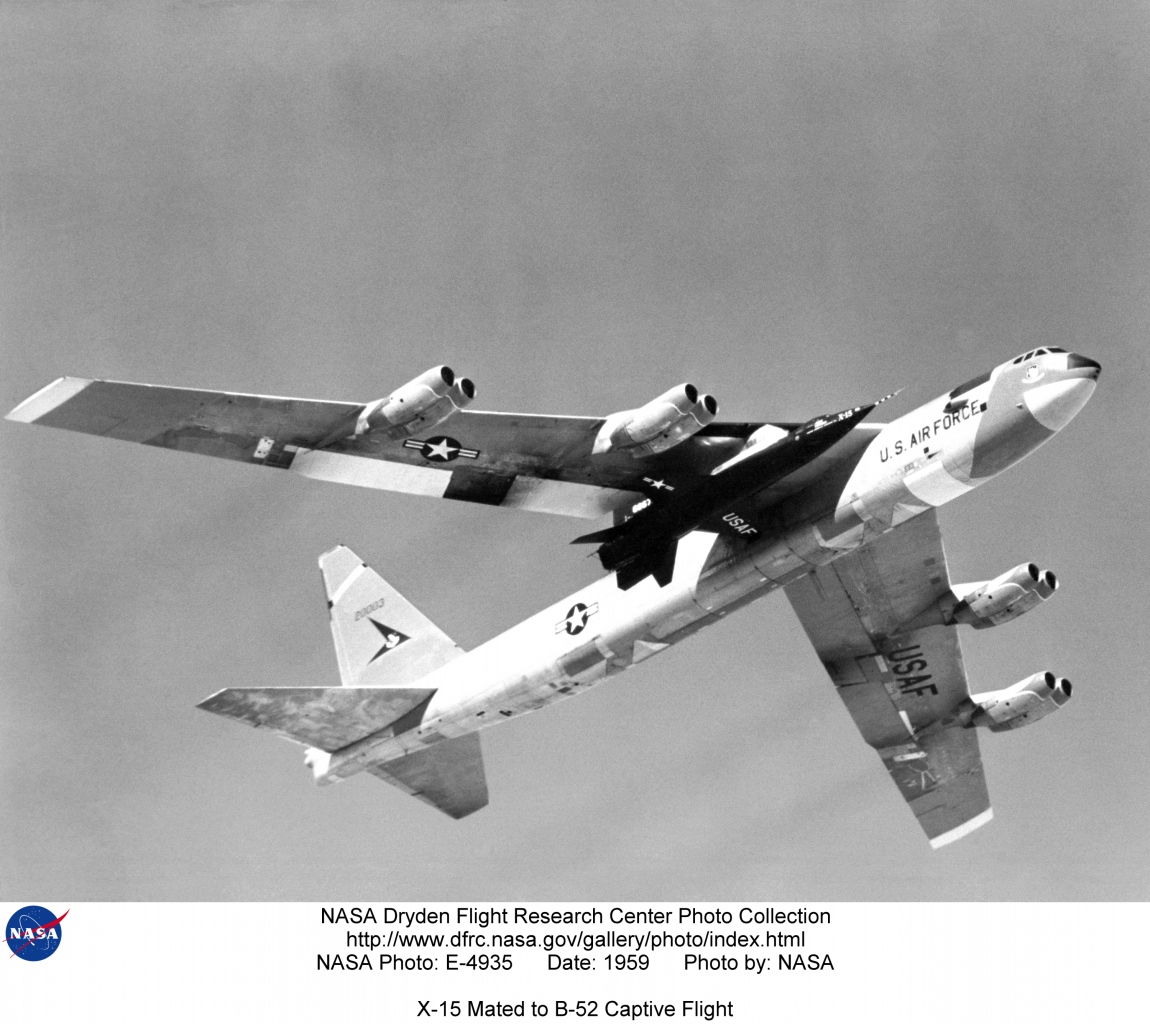 (NASA Image E-4935. Click to enlarge. For more images, see NASA's X-15 photo collection.)
The X-15 program eventually carried pilots to the edge of space from Dryden Flight Research Center at Edwards Air Force Base, California.
And in the category of personal nostalgia, I have a picture of that same B-52 aircraft on my office wall, courtesy of my boss at the Rocket Lab at Edwards. In my picture, it doesn't have an X-15 attached to the pylon: it's carrying the Pegasus space launch vehicle, for which I served on the Flight Readiness Review panel. (Which was still pretty cool for a starry-eyed young lieutenant.)





by