In a space history anniversary I missed during the first go-round, 15 years ago today — October 24, 1998 — NASA launched its first mission under the New Millennium Program (NMP) from Cape Canaveral on a Delta II rocket.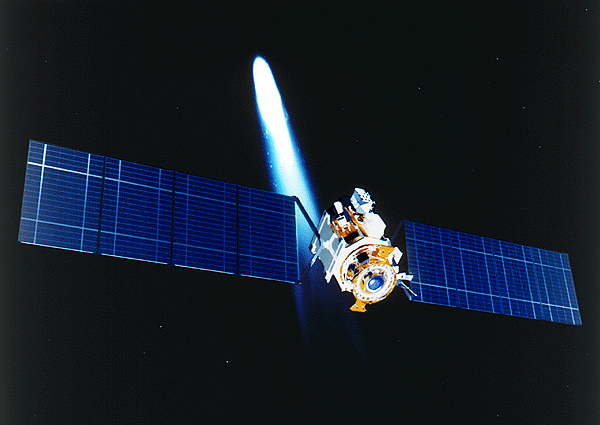 (Deep Space 1. NASA image.)
This first technology demonstrator under the NMP, Deep Space 1, carried new instruments such as the Miniature Integrated Camera-Spectrometer, built to combine visual images with ultraviolet and infrared spectrometer data. It captured images of 9969 Braille, a near-Earth asteroid, and of comet Borrelly.
The same launch carried the Students for the Exploration and Development of Space, or SEDSAT 1, spacecraft to orbit. The SEDSAT mini-satellite was built by University of Alabama students to distribute orbital imagery over the Internet.





by