Twenty-five years ago today — January 7, 1985* — an M-3SII launch vehicle took off from Japan's Uchinoura (formerly Kagoshima) Space Center carrying the Sakigake spacecraft toward Halley's Comet.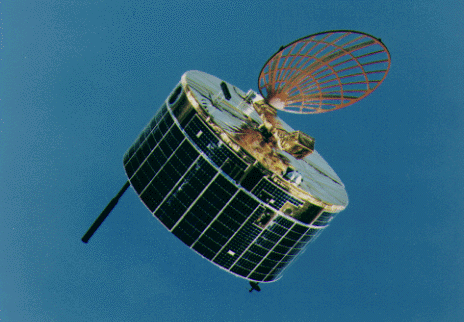 (Sakigake spacecraft. Image from NASA's Space Science Data Center.)
Sakigake means "pioneer," and this spacecraft was actually a pathfinder for the Suisei spacecraft launched eight months later.
Sakigake's main role was to provide a distant reference point to help scientists interpret data sent from probes that flew much closer to the nucleus of the comet. Sakigake's closest approach to comet Halley was 7 million km (about 4.4 million miles).
Additional comet encounters were planned for the Sakigake spacecraft, but it depleted its hydrazine propellant and finally telemetry from the vehicle was lost in November 1995.
___
*For us here in the U.S.; it was already January 8th in Japan.





by