Are you a writer? Do you live in or near the Research Triangle? Then you're welcome to come to The Writers Coffeehouse!
The Writers Coffeehouse is a monthly networking event, originally started in 2002 in Bucks County, Pennsylvania by NYT-bestselling author Jonathan Maberry. The Writers Coffeehouse now operates nationwide, with chapters in San Diego (which Jonathan hosts), Boston, Los Angeles, Philadelphia, San Francisco … and very soon here in the Research Triangle.
The first meeting in this area will be Sunday, May 7th, at 4 p.m. at the Barnes & Noble at the Streets at Southpoint. Mark your calendar, and spread the word!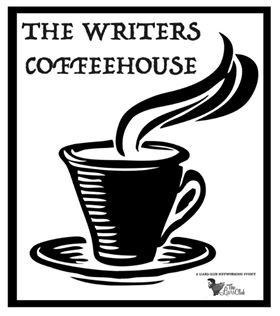 Jonathan describes The Writers Coffeehouse as "a bunch of writers sitting around talking about writing … with coffee." There are no entry requirements, and "no previous publishing experience necessary." As Jonathan says,
The Writers Coffeehouse attracts everyone from absolute beginners to award-winners and bestsellers. We're all writers, whether we write fiction, poetry, plays, screenplays, comics, nonfiction books, articles … well, pretty much anything. A writer is a writer and we all share some common ground.
The Writers Coffeehouse will operate according to guidelines that Jonathan set out:
No agenda … just chat about the latest trends in the industry, about the craft of writing, about markets, about pitching and selling, about conquering frustration and defeating writers block, and about all of the good things that come from the community of writers.
There are no fees, no registration, no publishing requirements. Every writer of any kind is welcome.
This is not a peer critique group. This is discussion and networking.
The events are ideally held once a month and typically for three hours. (So, yes, the meeting on the 7th will run until 7.)
In short, it's a pretty informal gathering that will be run pretty informally. As Jonathan says, the idea "started with a bunch of writers sitting around after a writing workshop. We had coffee, we talked shop. It grew from there."
If that sounds interesting, join the Facebook group — and share this post with any other area writers you know!





by