My near future military science fiction short story "Sensitive, Compartmented" is in the April/May double issue of Asimov's Science Fiction magazine. Subscribers have been sent their copies (at least, I got my subscription copy), so it should show up on newsstands and the web site soon.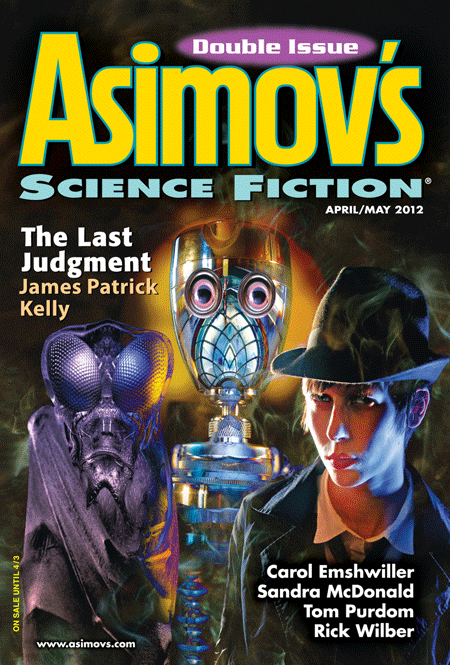 (Look for this cover to get my latest short story.)
Also, this weekend I'll be a guest at StellarCon in High Point, NC. StellarCon is sponsored by the Science Fiction Fantasy Federation of UNC-Greensboro, and this year's Guest of Honor is bestselling author Patrick Rothfuss.
Here's what I'll be doing at the Con:
Friday
5 p.m. – "Hard Science Fiction" panel
8 p.m. – Panel on "Short Stories and Publication"
9 p.m. – Filk
Saturday
Noon – "Character Building" panel
4 p.m. – Baen Books Traveling Road Show
8:30 p.m. – Reading
9 p.m. – More Filk (though I likely will have run out of songs)
I'm not sure yet what I'm going to read at my reading. Nor am I sure what I'm going to sing at my reading. I should probably figure that out.





by