In honor of her new novel, Call of Fire, being released today, welcome my friend, Beth Cato!
I'm Beth Cato, the author of two steampunk fantasy series with Harper Voyager. The second book in my Blood of Earth trilogy is Call of Fire, which is out today. These books feature a 1906 America that is allied with Japan as a world power, and in the process of dominating mainland Asia.
My heroine, Ingrid Carmichael, has spent much of her young life working as a secretary, housekeeper, and cook, all while hiding her powerful earth magic. I do a fair share of cooking myself — I run a food blog called Bready or Not. Every Wednesday at BethCato.com, I post a new recipe. I'm most famous/infamous for my cookies, which I'm known for bringing to conventions and signing events.
These Cinnamon Twist Cookies give you a chance to play with cookie dough. The result is a delicious cookie with a pretty appearance and delightful oomph of cinnamon.
Cinnamon Twist Cookies
1/2 cup (1 stick) butter, room temperature
1 cup white sugar
2 teaspoons vanilla extract
1 egg
1 3/4 cups all-purpose flour
2 teaspoons baking powder
1/2 teaspoon salt
1 teaspoon ground cinnamon
Preheat oven at 375-degrees.
In a large bowl, mix the butter, sugar, vanilla, and egg. Stir in the flour, baking powder, and salt.
Divide dough in half. Stir cinnamon into one half until it's mixed in and brown.
Grab equal pinches of both kinds of dough, place them side by side, and gently twist into a short rope. Place on cookie sheet, with several inches around each to account for expansion. Repeat with remaining dough.
Bake 8 to 10 minutes, until the cookie is set with the pale dough just tinted brown. Let cookies cool on wire rack. Store in a sealed container for several days.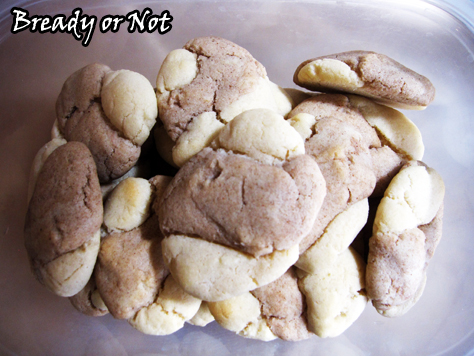 The original post with the recipe and more pictures can be found at:
http://www.bethcato.com/bready-or-not-cinnamon-twist-cookies/
___
More about Call of Fire:
At the end of Breath of Earth, Ingrid Carmichael had barely survived the earthquake that devastated San Francisco and almost crippled her with an influx of geomantic energy. With her friends Cy, Lee, and Fenris, she flees north, keenly aware that they are being pursued by Ambassador Blum, a cunning and dangerous woman who wants to use Ingrid's abilities as the magical means to a devastating end.
Ingrid's goals are simple: avoid capture that would cause her to be used as a weapon by the combined forces of the United States and Japan in their war against China, and find out more about the god-like powers she inherited from her estranged father. Most of all, she must avoid seismically active places. She doesn't know what an intake of power will do to her body — or what damage she may unwillingly create.
A brief stopover in Portland turns disastrous when Lee and Fenris are kidnapped. To find and save her friends, Ingrid must ally with one of the most powerful and mysterious figures in the world: Ambassador Theodore Roosevelt.
Their journey together takes them north to Seattle, where Mount Rainier looms over the city. And Ingrid is all too aware that she may prove to be the fuse to alight both the long-dormant volcano … and a war that will sweep the world.
Call of Fire is available from Amazon, Barnes & Noble, and other booksellers.
___
More about Beth herself: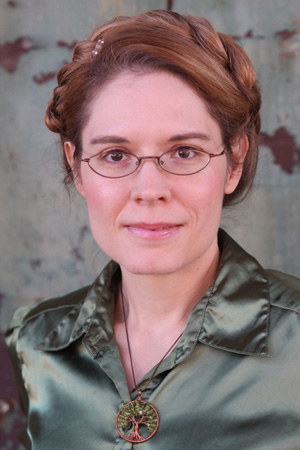 Nebula-nominated Beth Cato is the author of the Clockwork Dagger duology and the new Blood of Earth trilogy from Harper Voyager. She's a Hanford, California native transplanted to the Arizona desert, where she lives with her husband, son, and requisite cat. Follow her at BethCato.com and on Twitter at @BethCato.
___
Thanks, Beth! I love cinnamon, so those cookies sound awesome, and I wish you much success with your new novel!





by