This past Sunday, I threw a party to celebrate the only debut novel I'll ever have. (If you just happened onto this blog, it's called Walking on the Sea of Clouds, and I'd be much obliged if you would check it out. Folks have compared it to The Martian, if you're into that sort of thing.) Anyway, we had a pretty good turnout even with a few cancellations — not a packed house, but I think we would have overflowed the room we were originally supposed to be in.
Some pictures made it onto Facebook on Sunday, but I thought I'd hang a few more here on the blog. First up, anyone who's seen me speak or give any sort of presentation knows that I tend to gesticulate, and that day was no exception: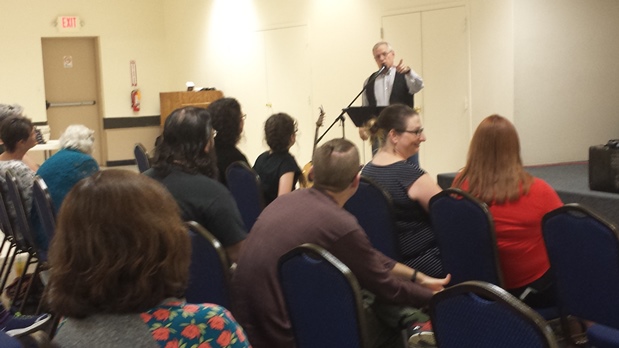 Making a point during the introductions.
While folks continued to trickle in …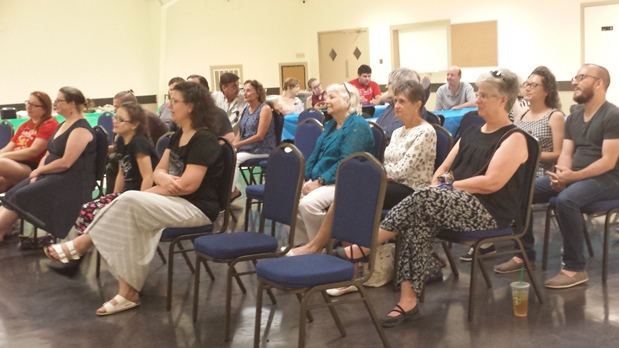 What are we here for, again?
… local "Wizard Rock" band The Blibbering Humdingers provided musical entertainment: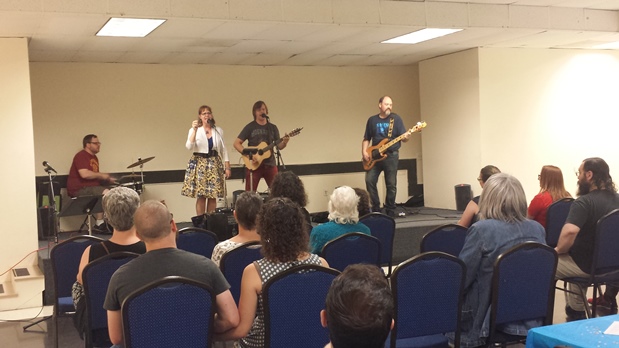 The Blibbering Humdingers! — L-R, Eddie Mowery, Kirsten Vaughan, Scott Vaughan, Chuck Parker.
And because I can't be satisfied with just talking or reading — oh, no! — I had to play some music, too …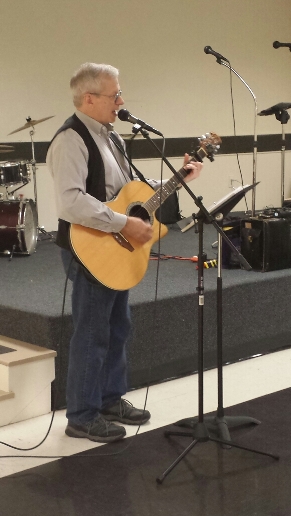 Playing "Tauntauns to Glory" for the folks.
… which folks tolerated pretty well.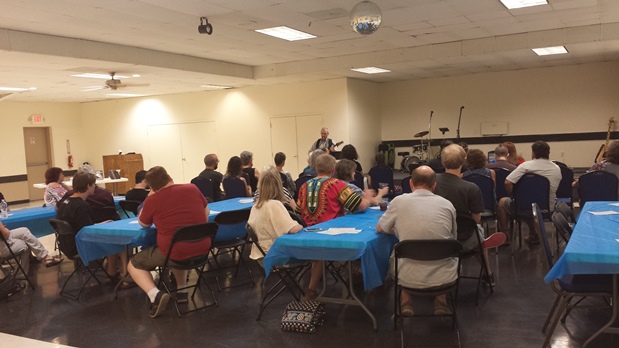 They didn't leave!
And then came the big moment: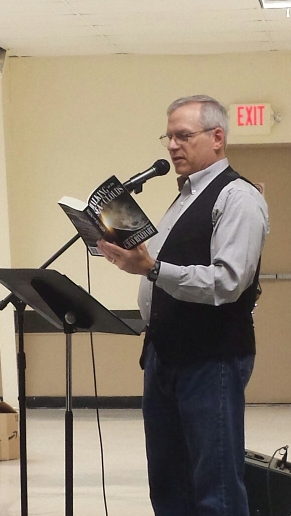 Reading from Walking on the Sea of Clouds — first time ever reading from the actual book.
After reading a bit, we ate …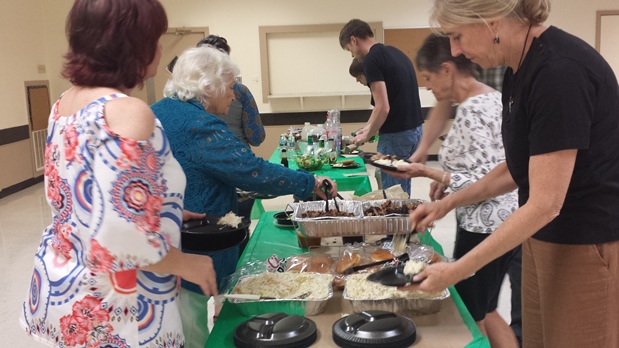 The real reason people stayed!
… and ate …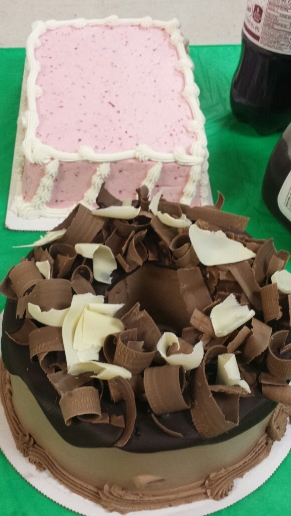 Fantastic desserts from Once in a Blue Moon Bakery.
… and we actually ran out of barbeque, because more people came than had RSVPed! So it was okay that we had some cancellations, or I would've had to order some pizzas or something.
While the Humdingers played a final set, we ended by signing books …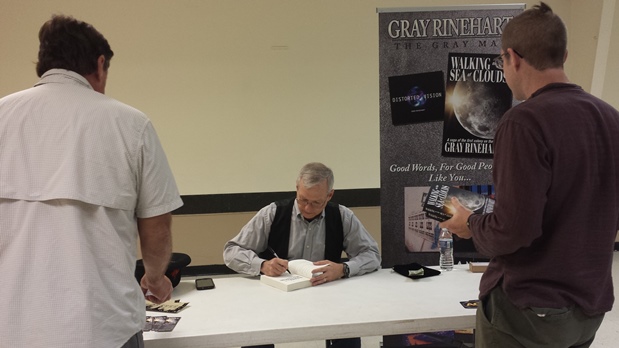 Some folks even bought books!
… and saying goodbye to folks who had come out …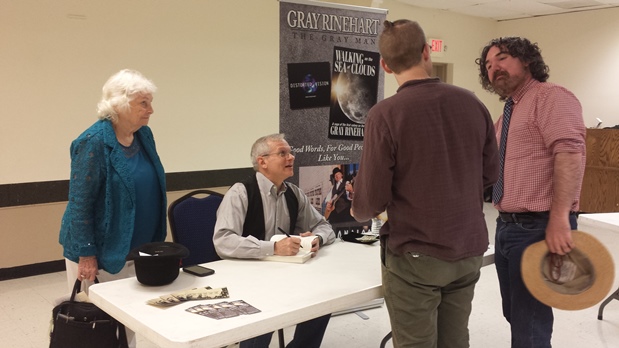 My Aunt Frances (on the left) won the prize for traveling the farthest to the event — all the way from Florida!
… and gathering for commemorative pics: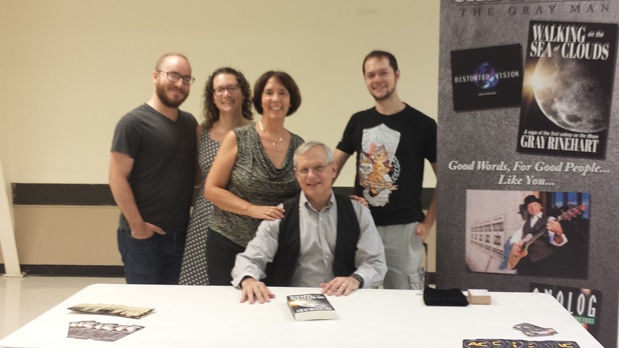 With the family.
I thought the event went pretty well, and folks seemed to have a good time. I appreciate everyone who came out to help me celebrate, and especially everyone who helped put the party together!
___
Once again, that's Walking on the Sea of Clouds, a near-future novel of survival and sacrifice, love and loss, in the early days of the first commercial lunar colony. Ask for it at your favorite bookstore!





by