Two space history anniversaries today:
Forty years ago today — May 9, 1969 — John A. Manke flew the HL-10 lifting body in its first supersonic flight at the Dryden Flight Research Facility at Edwards Air Force Base.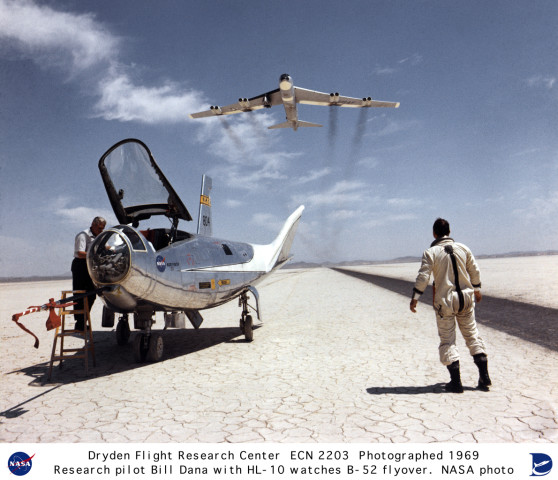 (HL-10 on the Edwards AFB lakebed, with B-52 flyover. NASA photo ECN-2203. Click to enlarge.)
And fifteen years ago — May 9, 1994 — a Scout rocket launched from Vandenberg AFB carrying the second Miniature Sensor Technology Integration spacecraft: MSTI-2, pronounced "Misty-two." I was stationed at Vandy at the time, though I confess I don't remember that particular launch.





by