Fifty years ago today — May 24, 1960 — the Midas-2 spacecraft launched from Cape Canaveral on an Atlas booster.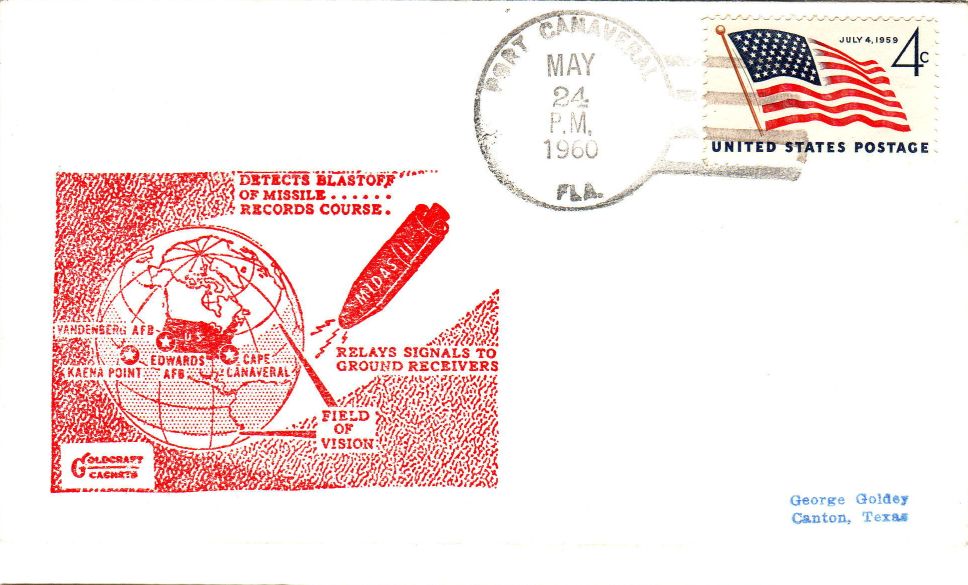 (The "launch cover" for Midas-2. Click to enlarge. Image from http://rammb.cira.colostate.edu/dev/hillger/military-wx.htm. Note the price of the postage.)
Midas-2 was the first satellite to carry an experimental IR surveillance payload into orbit. (The Midas-1 launch attempt in February 1960 failed because of a problem with the booster.)
The Air Force's "Missile Defense Alarm System" proceeded through a series of launches to test gradually more powerful detectors, but did not produce workable missile warning satellite coverage. However, the technical lessons from Midas launches were applied to the Defense Support Program series of missile warning spacecraft: the very same DSP satellites that provide launch detection today.





by