For a long time I've thought — "known," in the all-knowledge-is-only-probable sense — that I would do well as a Member of Congress: a Representative or even a Senator. I like to think things through, I try not to overreact, and I firmly believe in our government of, by, and for the people.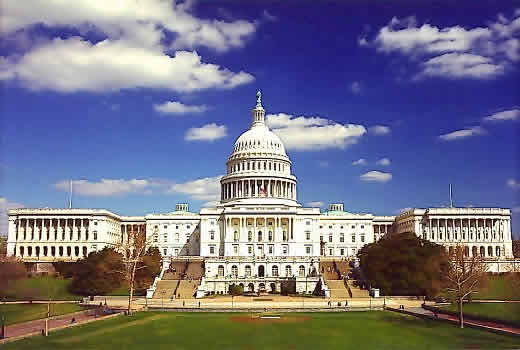 (West front of the U.S. Capitol. Image from www.aoc.gov. Click to enlarge.)
I also think that I am probably unelectable. I am not a fan of back-room dealings, have a tendency to speak my mind with some disregard for the consequences, and I really don't like the idea of turning my life into an endless campaign.
(My aversion to fund-raising and the whole idea of campaigning, along with the fact that I thought the idea was funny, is what led me to start the Anti-Campaign. Truth to tell, I wouldn't mind serving in just about any office … if you need a new Mayor or whatever, let me know … I just don't want to run for office.)
All of which doesn't stop me from thinking about what it would be like If I Were My Own Representative. Hence, this blog series — or what I think will be a series.
Since the President's State of the Union speech is tonight, it seems appropriate to start with this: If I Were My Own Representative, I could get one of the best seats at the State of the Union or other Presidential addresses. I would fight the urge to heckle — I do have some sense of decorum — but if you've ever sat with me at an event you know that, unless the mood is particularly somber, I would surely nudge my neighbor and make snide comments from time to time. I might even laugh at inappropriate moments.
Why? Because even serious subjects can benefit from a little levity. Because sometimes we take things (and ourselves) too seriously. And because sometimes you have to laugh to keep from crying. But mostly because that's the way I am all the time, and why be any different?
Besides, I'd just be happy to be there.





by