Yes, that's really the title of my latest musical nonsense … or maybe, in this case, semi-sense … to hit the web.
Filmed in the Baen Barfly suite at Dragon*Con, you can click to watch it here:
Having Failed to Be Raptured, I Wrote this Stupid Song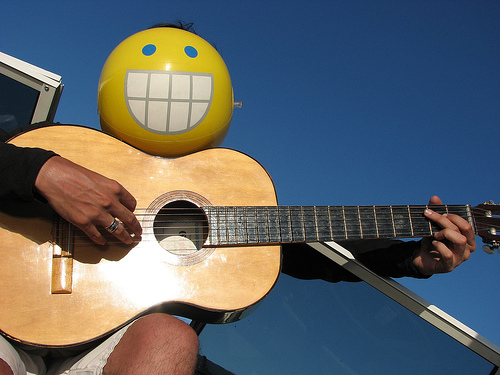 ("Guitar Player" by Mister Wilson. From Flickr, under Creative Commons.)
I explain the genesis of the song in the video — I wrote it a while back, but it took months to add a chorus — so I won't repeat those details here. But here's one verse for consideration:
It seems to me when folks like that pick up the Bible
They only read the passages they like
They pick and choose what to believe for their agendas
And if you ask me, well, I'll tell you that ain't right
As always, tremendous thanks to Tedd Roberts for his video magic.
And, of course, I hope you get a chuckle out of it! And if you like it, feel free to share it with someone else who might appreciate it.
Finally, if you're so inclined, now that I have four songs available, I started my own YouTube Playlist.





by