Having nothing to do with the short story of the same name, and with apologies therefore to Robert A. Heinlein …
Twenty-five years ago today — April 18, 1986 — Titan-34D-9 blew up during launch at Vandenberg AFB.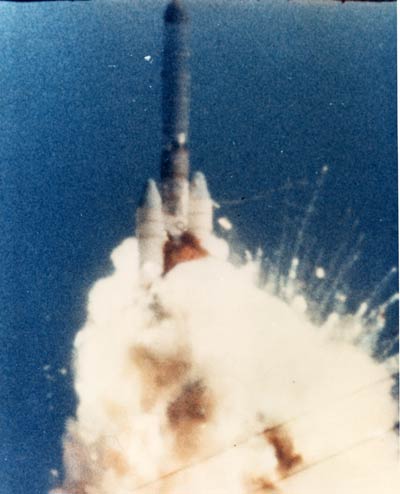 (Titan-34D-9 exploding. USAF image from the linked Space Review article.)
This Space Review article shows several close-up images of the explosion, including the one above, while this Photobucket page shows several photos taken from farther away.
I found it interesting to peruse the accident investigation report. I recognized several names of people on the investigation board.
This doesn't seem like the sort of thing that should make the space history files, except for this personal connection: as a direct result of this mishap, the Air Force chose to conduct a full-scale nozzle-down test firing of a Titan-34D solid rocket motor at the AF Rocket Propulsion Laboratory at Edwards AFB. My first assignment was to the AFRPL as a bioenvironmental engineer, and that test program — the "return to flight" for the Titan-34D — was one of the biggest projects I worked on while I was there.





by