Fifteen years ago today — March 22, 1996 — the Space Shuttle Atlantis launched from the Kennedy Space Center on a mission to Russia's Mir space station.

(STS-76 launch. NASA image.)
Shuttle mission STS-76 was the third Shuttle-Mir docking mission, and carried astronauts Kevin P. Chilton, Richard A. Searfoss, Linda M. Godwin, Michael R. Clifford, Ronald M. Sega, and Shannon W. Lucid. Lucid stayed aboard Mir when the rest of the crew returned to Earth.
What's the Gray Man connection to STS-76? When Dr. Sega became the Under Secretary of the Air Force, I worked for him until my retirement. In fact, he presided over my retirement ceremony: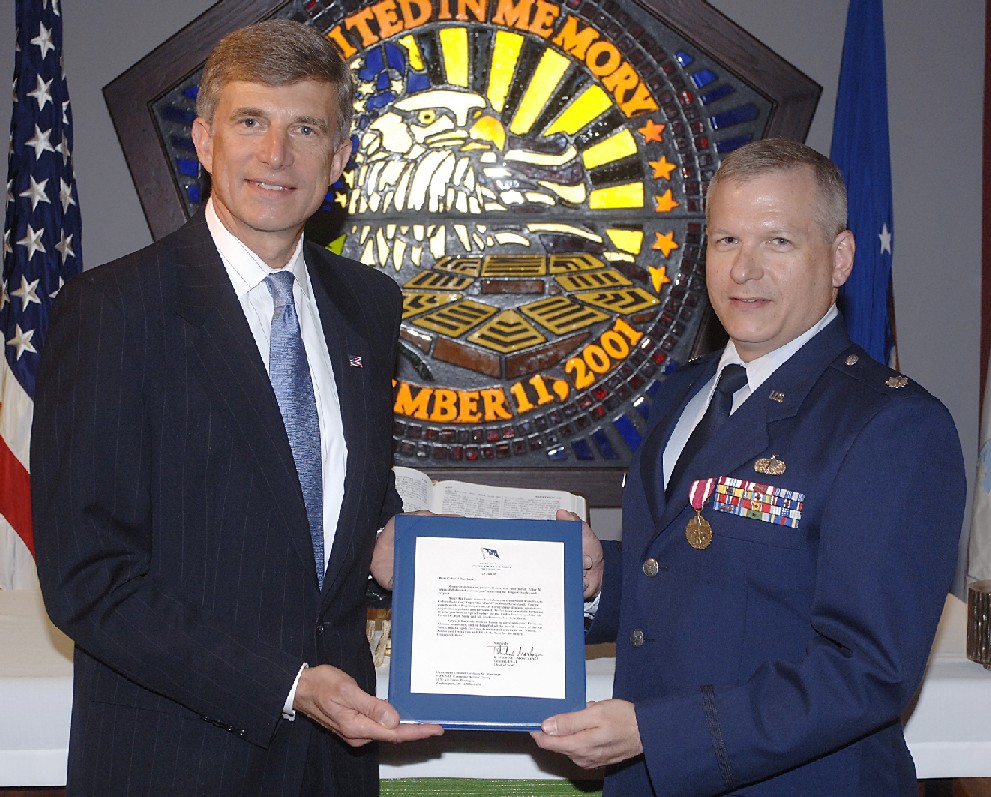 (Two-time Shuttle astronaut Dr. Ron Sega, Under Secretary of the Air Force, presents Gray with a letter of appreciation from the Chief of Staff. USAF image.)
The second Gray Man space history connection comes from another launch, 5 years ago today: a Pegasus-XL rocket carried three microsatellites (ST5-A, -B, and -C) to orbit as part of NASA's New Millennium Program. As I've mentioned before, when I was stationed at the AF Rocket Propulsion Laboratory at Edwards AFB many years before, I was on the Flight Readiness Review Committee for the first-ever Pegasus launch.
It looks ever more doubtful that I'll get to fly in space, but it was nice to be at least marginally associated with the space program during my career.





by