Thirty-five years ago today — September 9, 1975 — the Viking-2 orbiter and lander were launched on their way to Mars by a Titan-IIIE booster out of Cape Canaveral.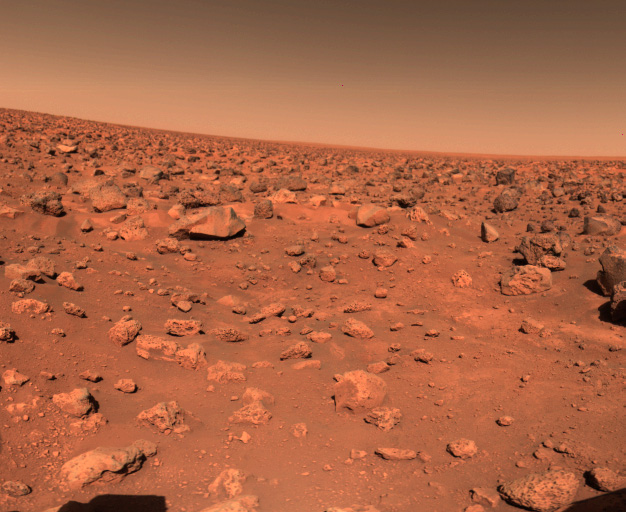 (First color image of Utopia Planitia taken by the Viking-2 lander. NASA image.)
The first Viking lander had been launched a few weeks earlier, as noted in this blog post.
Viking-2 landed about a year after launch at Utopia Planitia. Fans of many Star Trek iterations will recognize Utopia Planitia as the place starships are built — with facilities on planet and in orbit above. For more information on the science fictional Utopia Planitia Shipyard, try this Memory Alpha page or this starship guide.





by