Hey, you podcast listeners and lovers of radio drama! Tune in on Friday, September 19th to the Baen Free Radio Hour to hear the first part of our newest dramatic addition to the podcast: Islands, based on a novella by Eric Flint and adapted for audio by Tony Daniel.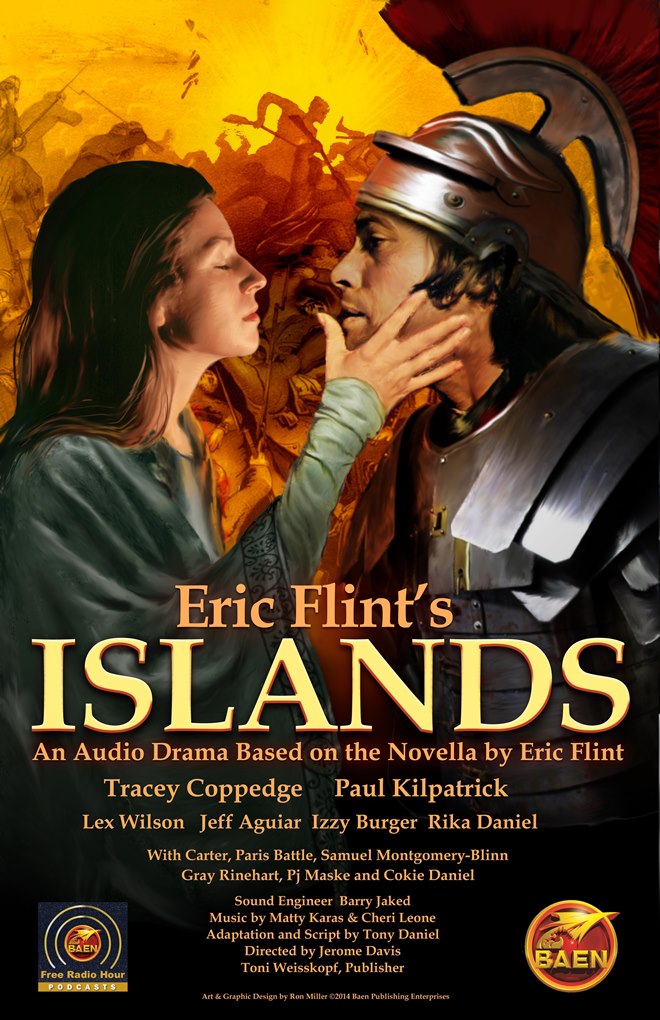 (Islands poster — click for larger version.)
Islands is an alternate history story that takes place during the later days of a Roman Empire that has been vastly transformed by the early introduction of industrial age technology such as muskets, steam engines, and the telegraph.
The audio drama was produced with some wonderful actors from the Research Triangle region. Tracey Coppedge and Paul Kilpatrick star as Anna and Calopodius Saronites, and the story features Lex Wilson, Jeff Aguiar, Izzy Burger, Rika Daniel, Carter, Paris Battle, Samuel Montgomery-Blinn, Pj Maske, and Cokie Daniel. Yours truly also played several minor roles in the drama.
The Islands premiere will take place on Wednesday, September 17, at 6:30 p.m. at the Living Arts College in Raleigh, and will be serialized in four installments on the Baen Free Radio Hour starting that Friday.
We would all appreciate you listening in!





by