Or, to be a bit more charitable, don't exaggerate.
Why do I even have to say this? Because of a cover letter I read today, in which an author claimed that their work had been nominated for (among other things) a Nebula Award.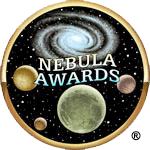 A simple search turned up no record of that author having ever made the Nebula ballot in any category: novel, novella, novelette, or short story.* (Sure, it's possible that they had written something under a pseudonym that was nominated, but that would have been an important detail to mention.)
Pro tip: Having someone tell you that they nominated your work for a Nebula does not equate to being a Nebula nominee. That title applies only to work that made the final ballot.
Pro tip the second: The person who's reading your cover letter probably has a computer and knows how to do a search, so your lie — or your exaggeration — is likely to be discovered. And when it turns out that you weren't actually on the ballot for that thing you claimed, your credibility and reputation suffer.
You're better off not including a cover letter at all than to send one that's so demonstrably bad.
___
*Or even script, back when that was a category.





by