The U.S. military uses the "Defense Condition" graduated scale to describe our readiness to fight a nuclear war. The DEFCON scale became an integral part of my everyday life when I was an Emergency Actions officer at U.S. Strategic Command, as part of the 55th Mobile Command and Control Squadron at Offutt AFB, Nebraska.
Yesterday, I wondered whether a "Grief Condition" — GRIEFCON — graduated scale might serve to describe the state of my grief on a day-to-day basis.
The DEFCON scale is a five-point scale as follows (from Wikipedia):
DEFCON 5: Normal readiness (lowest state)
DEFCON 4: Above normal readiness (increased intelligence & security)
DEFCON 3: Air Force ready to mobilize in 15 minutes (increased force readiness)
DEFCON 2: Armed forces ready to deploy & engage in < 6 hours (next step to nuclear war)
DEFCON 1: Maximum readiness (nuclear war is imminent) or immediate response (nuclear war has already started)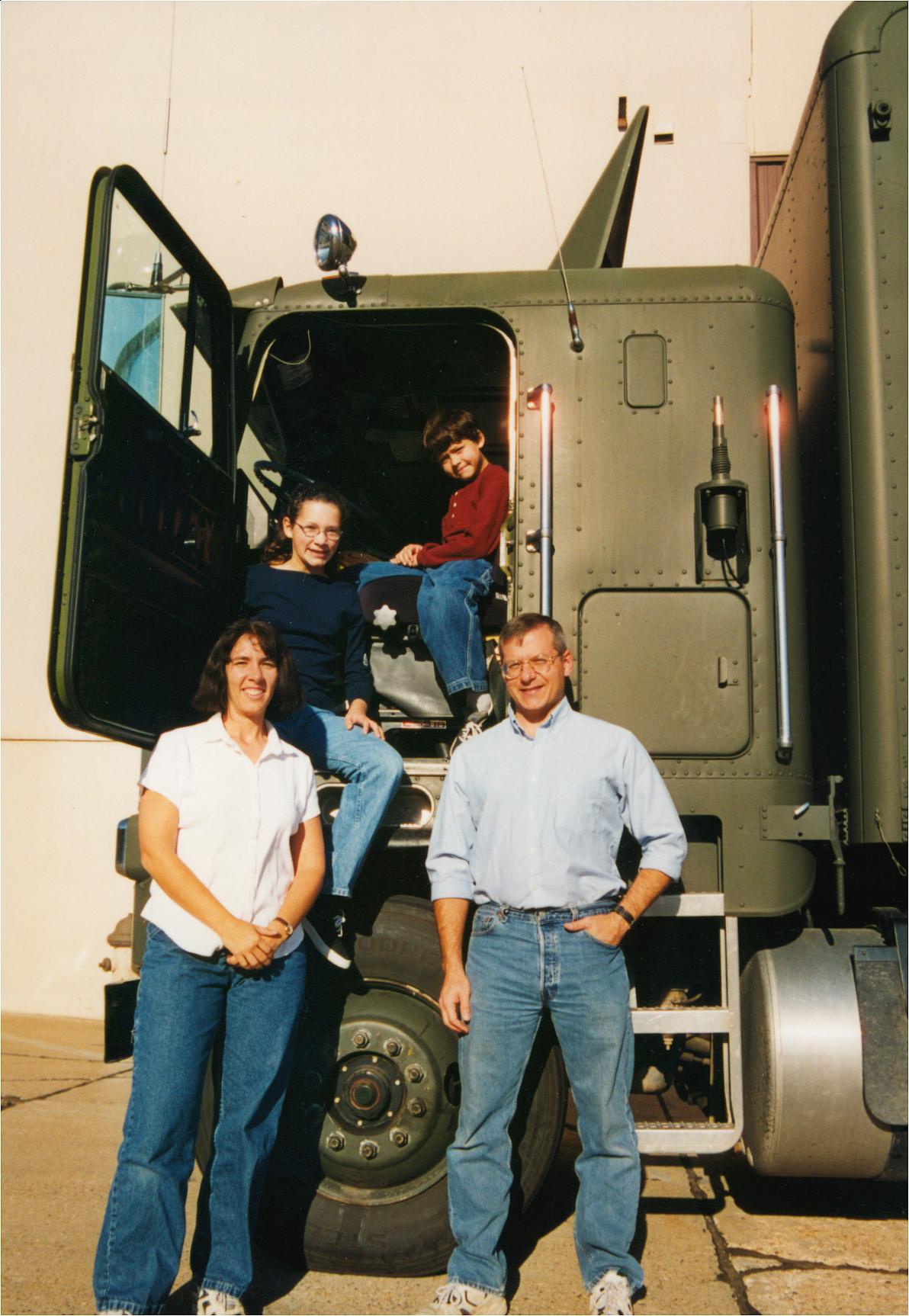 Our family posing with the kind of truck I drove as part of the 55 MCCS, where the DEFCON scale was a critical part of my work. (Offutt AFB, 1994)
My GRIEFCON scale would run in a similar fashion. Here's my first cut:
GRIEFCON 5: "Normal" life, with grief (rare tears, prompted by especially poignant reminders or memories)
GRIEFCON 4: "Normal" grief, with life (unexpected tears, at ordinarily benign reminders)
GRIEFCON 3: Significant grief (occasional tears, at even happy reminders)
GRIEFCON 2: Overwhelming grief (frequent tears, with little prompting)
GRIEFCON 1: Maximum grief (nearly constant tears, brought on by nothing)
And at the last, beyond GRIEFCON 1, would be nuclear grief: total war with myself, characterized by constant tears with crushing sadness.
It's not a perfect model, of course, and it could bear some adjustment — but it's a starting point.
And, as the title says, today I'm in GRIEFCON 3. And I'm just taking it day-by-day.
___
Related post: "Unprepared for Regret"





by