With a shout-out to my classmates who will be gathering for a multi-year reunion this weekend,* here's my schedule for Dragon_Con 2014 — the largest science fiction and fantasy convention in the Southeast! — being held this weekend in Atlanta, Georgia.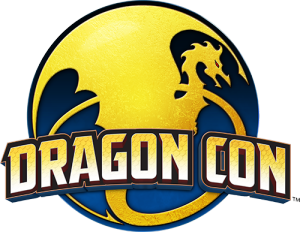 While I will be attending as many of my writing and musical friends' sessions as I can fit into the schedule, I'm taking an active part in these events:
Thursday, 7 p.m. (Dragon_Con Eve) — "Spaceships & Zombies," a Baen Books launch party for ISLANDS OF RAGE & HOPE by John Ringo and A CALL TO DUTY by David Weber & Timothy Zahn — Peachtree Ballroom, Atlanta Westin
Friday, 8:30 p.m. — "Princess Alethea's Traveling Sideshow," hosted by Alethea Kontis (whose book of essays, Beauty and Dynamite, was recently re-released) — Room A707, Marriott Marquis
Saturday, 1:00 p.m. — SOLO CONCERT! — including songs from Truths and Lies and Make-Believe and the hopefully-soon-to-be-recorded new album … including the DEBUT of a new song based on Howard Tayler's "Schlock Mercenary" webcomic — Baker Room, Atlanta Hyatt
Saturday, 2:30 p.m. — "Baen Books Slide Show and Prize Patrol!" with Baen Publisher Toni Weisskopf and the rest of the Baen crew — Regency V Ballroom, Atlanta Hyatt
Meanwhile, here's an interview with yours truly on Andrew McKee's "Everything is Filk" Podcast. Hope you like it!
If you're coming to the convention, I look forward to seeing you! But whatever you do this Labor Day weekend, I hope you have a terrific time!
___
*I started a rumor that they picked Labor Day weekend because I was already booked.





by