Odds are that if you can read this blog post — and you obviously can! — you've been able to stay social to some degree even while physically separated from those you know and love. Whether it's been through "Zoom" meetings or "FaceTime" sessions or (as I've done) talking on the phone while watching the same show on Netflix or YouTube, you've found some ways to stay connected — because it's not really "social distancing" when it's possible to be social from a distance!
What it is, and how you protect yourself and others from the SARS-CoV-2 virus, is Proximity Avoidance.
Now you can show your support for everyone keeping their distance, or remind others to avoid your proximity, with one of these 100% cotton, preshrunk T-shirts with a nifty graphic designed by my son, Christopher Rinehart. Not only that, but 10% of the purchase price goes to COVID-19 relief efforts!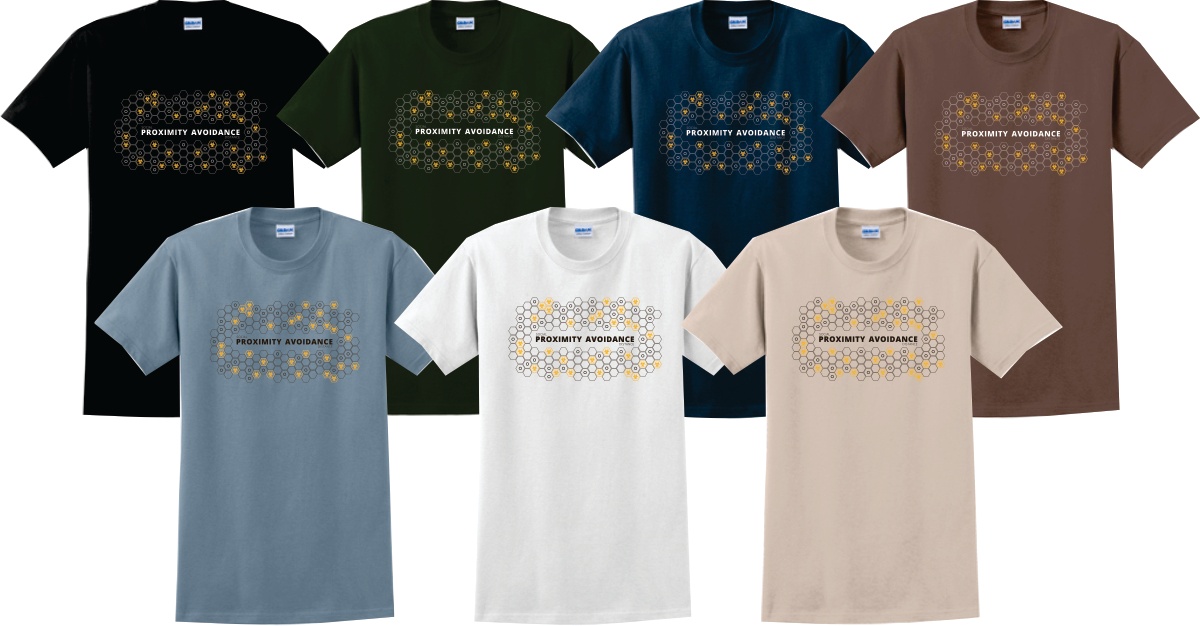 (Proximity Avoidance T-shirts, available from CSS Embroidery & Print of Charleston, SC.)
Here's a closeup of the logo: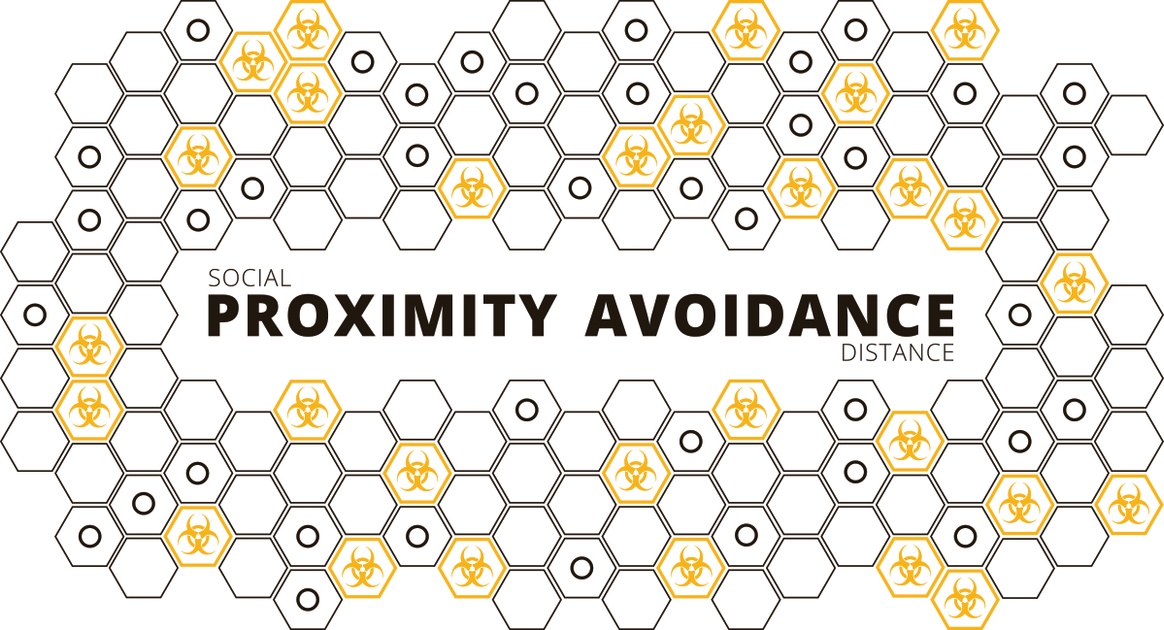 (Proximity Avoidance logo, designed by Christopher Rinehart.)





by