For the most part, I've stayed out of the near-constant sniping that has characterized the run-up to this year's Hugo Awards. (I've even tried to ignore it, but to no avail.) I'm caught up in it by virtue of my nominated story first being included on the "Sad Puppies" recommendation list, and if you don't know what that is then I hope you consider yourself lucky.
After posting a few items in the early days of the controversy, I retreated to the fringe of the issue rather than stomping around in the middle of it — except when convention planners (cough, cough … ConCarolinas) put me on panels designed to dredge up the matter. Thankfully, those have come off with courtesy and even respect, two qualities I have missed in much of the debate.
But since we're at the halfway point between the Hugo nominations announcement and the Hugo Awards ceremony itself, it seems like a decent time to add a few new observations and thoughts.
Note that I do not intend to try to change anyone's mind. I get the impression that this feud is so rancorous because both sides genuinely love and appreciate genre fiction — science fiction and fantasy in all their various forms — and I consider it a shame that different viewpoints on it have devolved into such deep divisions. I only want to make, for the record, a few hopefully coherent remarks.
To aid the casual reader, here's what I plan to cover in this overly-long post:
– My disappointment, but also my ambivalence, at the way things have been characterized
– The metaphor I've most recently developed to describe the situation I'm in
– Some Scripture verses I am trying to hold on to as this process unfolds
– My regret at being unable to attend the upcoming ceremony
Forewarned is forearmed. Now, knowing what's coming, if you don't want to read the rest that's perfectly fine.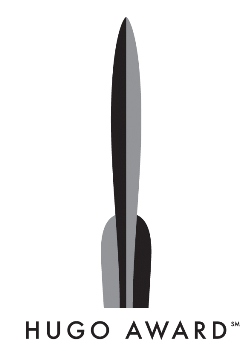 (This is what the fuss is all about.)
Unfortunate Characterizations. Some of the criticism that has arisen in the aftermath of the Hugo Award nominations has reflected disappointment at the way the nominations unfolded; that's not too surprising, as reviewers and other commentators are only human. But some of the criticism has extended beyond the work, to include ad hominem attacks that only stoke the fires of righteous indignation.
People familiar with the controversy likely don't need to be reminded of the kinds of things that have been said on both sides of this divide. In the same way that civil wars and other internecine strife are often the harshest of conflicts, the acrimony has been thick and the poison pens have yet to run out of ink.
Suffice it to say that various people, in various places, have characterized the "Sad Puppies" ringleaders and their "Rabid Puppies" counterparts — as well as those of us whose works were nominated — in … uncharitable terms. Words like racist, misogynistic, homophobic, and even neo-Nazi have been bandied about. Likewise, strong and often unduly harsh language has been used against those on the "anti-puppy" side, i.e., toward those on the side of the Hugo Award traditions and WorldCon fandom. Both of these are unfortunate, and I hope I have not contributed to the incivility. (That may be the primary virtue of being relatively unknown, and deliberately quiet.)
I find the practices of name-calling, threatening (even if only implied), and heaping scorn and vulgarity on one another to be extremely disappointing. I will leave it to those who feel hurt in the exchanges to address any accusations that have been made against them, as I do not intend to engage in any comparative analysis of who said what, when, to whom, about whom, and whether one slur or accusation was worse than another.
I will, however, say this: I find myself somewhat ambivalent about the possibility that people I do not know might characterize me in unfriendly terms, whether directly or through guilt-by-association. The fact is that most of the commentators do not know me, personally or even by reputation, and their reports can hardly be taken as reliable. I admit that I am somewhat concerned that other people, potential fans or potential friends who read such things, could come away with a false impression; however, I am confident that those who know me, who have interacted with me on a personal basis, will not be fooled into believing falsehoods about me.
I believe in the right of every person — particularly every U.S. citizen, since the right is enshrined in our Constitution, but really every living soul on the planet — to free speech. I believe that right, like all rights, carries with it certain responsibilities, and that when those responsibilities are abandoned the right can be curtailed. I believe we should exercise that right with care and compassion, and that where we fail to do so we may expect consequences and even repercussions.
And in that belief, I say: If I have been uncharitable in how I have characterized anyone on either side of this issue, or if in some other way I have failed to exercise my First Amendment rights responsibly, I apologize to anyone I may have hurt.
My Hugo Experience, in Metaphor. I've shared this a few times in one-on-one conversations, and once in a convention panel, but I may as well put it out here as long as I'm up on my virtual soapbox. Like members of Congress, I've revised and expanded my original remarks.
My new metaphor is …
Back in January, I was offered a "Sad Puppies" seat — economy class and "bring your own lunch" all the way — on a Hugo Awards flight. During a layover, some folks with "Rabid Puppies" seats embarked, and some of our SP tickets were stamped with RP as well.

When the plane landed in Nomination City, some of us were surprised, because we expected to land in Passed-Over-Ville. (Every other time people have told me they nominated one of my stories, I haven't even made the post-award long list, so I didn't expect this time to be any different.)

It seemed that the plane had been hijacked. When the flight subsequently took off from Nomination City, en route to Hugotown, the reaction to the hijacking was loud and angry. Some passengers snuck off the plane during the Nomination City stop, and a couple bailed out later; I'm not sure yet if their parachutes worked, if they made safe landings, or if anyone has picked them up out of the wilderness. I hope they're okay.

The more it looked like a hijacking, the more some people on the ground talked as if they wanted to shoot down the plane; some of them seem determined to do so, even if only with their own personal weapons. Just as worrisome, some of the hijackers have talked as if they want to crash the plane in the middle of Hugotown. My fellow passengers and I are left to wonder if there's anything we can do to improve our chances of survival.

I've been in touch with my friends, both inside and outside the community of fans, throughout the ordeal. Those who contributed to my ticket or who like my work or who support me personally almost all told me that they want me to stay aboard, and ride it out. One person advised me to bail out, parachute or no. Outside my relatively small circle of family and friends, from what I can tell quite a few spectators are glued to their computer screens, watching every agonizing minute of the event; I don't know if they care a whole lot what happens to me or the other passengers.

As for me, it's been a pretty turbulent ride and the storms are still raging. I just want the plane to land, so I can get off and go about my business.
Like any metaphor, this one has its weaknesses; but it's the best I've been able to come up with, so I'm sticking with it for now.
Some Scripture I Consider Relevant. I don't know if you adhere to any religious beliefs, but I do. Specifically, I'm a Christian. I won't preach at you, though; if you're ever interested in what I believe and why, just ask.
That said, I have been trying very hard to apply some specific Scriptures to my Hugo Award situation, and particularly to how I relate to people on all sides of the debate. Among others, I am trying to live up to these, all of which are paraphrased:
Let your speech be full of grace, seasoned with salt, so you know how to answer everyone. (Colossians 4:6)
Speak the truth in love. (Ephesians 4:15)
Do nothing out of rivalry or conceit, but in humility consider others better than yourself. (Philippians 2:3)
"If someone strikes you on the right cheek, turn to them your left cheek as well." (Matthew 5:39, the words of the Lord)
"Love your enemies, bless those who curse you, do good to those who hate you." (Matthew 5:44, the words of the Lord)
Do not pay back anyone evil for evil. (Romans 17:21, 1 Peter 3:9)
Insofar as it depends on you, live at peace with all people. (Romans 12:18)
And, perhaps more difficult than any of those, these cautions from the brother of the Lord (James, chapter 3, also paraphrased):
… we all stumble in many ways. If anyone does not stumble in what he says, he is a perfect man, [but] the tongue — a small part of the body, and yet it boasts of great things — is a fire, the very world of iniquity…. No one can tame the tongue; it is a restless evil and full of poison. With it we bless our Lord and Father, and with it we curse men, who have been made in the likeness of God…. Brothers, this should not be….

Who among you is wise and understanding? Let him show by his good behavior his deeds in the gentleness of wisdom. But if you have bitter jealousy and selfish ambition in your heart, do not be arrogant and so lie against the truth…. For where jealousy and selfish ambition exist, there is disorder and evil. But the wisdom from above is pure, then peaceable, gentle, reasonable, full of mercy and good fruits, unwavering, without hypocrisy.
I encourage anyone who holds to the same creed I do to consider whether they might apply these and other verses to help them maintain an even keel in the storm of rhetoric, and possibly to better represent the One to whom we owe our ultimate allegiance.
Wherever I have failed to live up to these admonitions, it is my fault alone. It always is. And at least my failures will continue to be mostly private, since
Unfortunately, WorldCon and the Hugo Awards Ceremony Are Out of My Reach. I'd like to visit Spokane in August for WorldCon, but at this point the likelihood is miniscule.
You might think I'd rather avoid WorldCon, and thereby avoid all the drama. I admit that sounds pleasant, but the drama would find me whether I'm present or not. And I would like to see my friends, on both sides of the debate — and possibly make new friends. I'd like to meet new people, become better acquainted with people I've only met once or twice, and hopefully convince some of them that I am a flesh-and-blood human being, neither a wild-eyed zealot nor a bug-eyed monster.
I'd probably spend a good deal of time in the filk room, anyway. Hopefully I wouldn't be as intimidated as I was at WorldCon last year.
But, alas, between a higher-than-expected tax bill earlier this year, the production costs of my new CD, and the need to plan for some very special upcoming expenses, I don't envision having the resources to attend WorldCon unless a whole bunch of people suddenly start buying copies of my album. (Don't get me wrong, that would be fine by me and you can do so right here; but I don't see it happening.)
Some Closing Thoughts. Whenever we value something highly, when we have invested time or treasure in it and derived some reward (however intangible) from it, and that thing is threatened in some way, we rightly resent and are justified in trying to defend against the threat. That is true whether we are talking about our families and friendships, our homes and personal property, our reputations, or institutions with which we identify. I think sometimes we forget that others have the same right, to defend those things which they value.
Based on that, I understand the impulse on the part of longtime WorldCon participants and serious fen to protect the institution and its flagship award. I understand that barbarians storming the gates, brazenly and with unexpected success, is frightening and naturally foments resentment and anger.
I choose the barbarian example deliberately. Outsiders are labeled barbarians not because that is what they call themselves, but because their language is incomprehensible to the insiders — to the refined ears of the citizens it sounds like "bar-bar-bar" (which among science fiction convention-goers is not, in itself, damning). But the outsiders do have language and culture, however strange it may seem to the citizens: from their own point of view they are not barbarians but Goths, Visigoths, or Ostrogoths; Celts, Huns, or Vandals.
This year's Hugo-nominating barbarians, unlike historical tribes characterized as such, brought alms with which they gained entry into the city and bought their citizenship: the $40 Supporting Membership. And they brought their own opinions — perhaps studiously formed, perhaps informed or even influenced by others — which they expressed in the nomination process. They joined the community, but some of the original citizens still see them as barbarians, as outsiders, and seethe. I understand that, and I have seen the results in some of the reviews and comments about my own nominated story.
So I offer this: Reading should be a pleasure and a joy, and if any Hugo Award voter is upset at the way my novelette wound up on the ballot and has not read it yet, I encourage them and give them my full permission to ignore my entry completely.
Let me reiterate, and emphasize, that if the manner in which my story was nominated gives you any ill feelings, from the slightest nausea all the way to migraine-inducing rage, please do not read my story. Skip over it in the Voter's Packet, pretend it doesn't exist, and with my full blessing vote "No Award" in its place.
Our brief lives have limited joys, and I do not want to steal anyone's joy for any reason. If reading my story will be more burden than blessing, set it aside and read something that is likely to please you. Pick a story that will engage you without setting your teeth on edge. Maybe in a month, or a year, or ten, you can return to my story and read it dispassionately and extract from it some small something of value. But even if not, if you never feel free from the 2015 Hugo Awards controversy and so choose never to read my story, that's okay; at least it will not have added to your distress. I will content myself with knowing that a few people, at least, who read it have liked it.
For my part, I will continue to hope for the ire and indignation to wane, and for the firestorm to burn itself out without consuming the village. Or, if you will, for the plane to land so we can disembark.





by