Forty-five years ago today — November 9, 1967 — NASA launched the unmanned Apollo 4 mission from the Kennedy Space Center.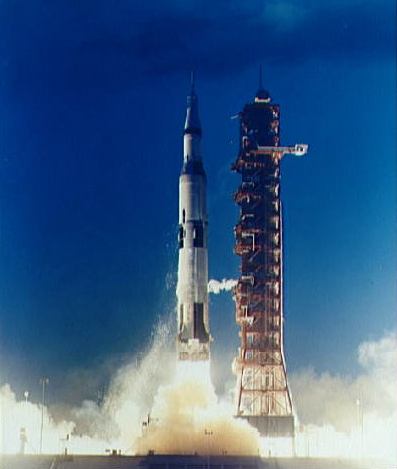 (Apollo 4 launch. NASA image.)
Also known as Apollo-Saturn 501, Apollo 4 was the first test flight of the complete Saturn V rocket, carrying a full-up Command and Service Module. The mission was designed to test
launch vehicle and spacecraft compatibility
the vehicle's structural integrity under launch loads
heat shield and thermal systems
stage separation and reentry operations
and other factors, including mission support facilities and operations
It wouldn't be long after Apollo 4 before crews were launching on operational Apollo missions.





by