Ten years ago today — May 8, 2001 — the Sea Launch team launched the XM-1 or "Roll" satellite from the Odyssey launch platform.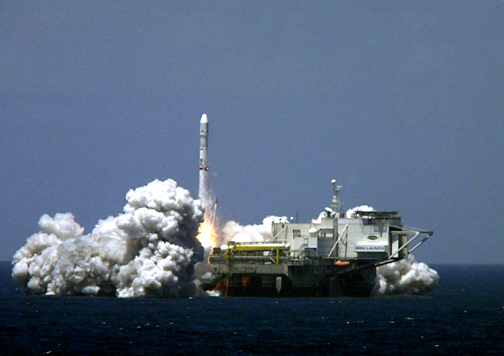 (XM-1 "Roll" launch from the Sea Launch platform. Image from www.sea-launch.com.)
In our "Satellite Radio in Space History" item, we noted the launch of XM-2, or "Rock" — so with this launch XM Radio officially had its Rock and Roll.
My time on the Pacific with Sea Launch came in the summer of 2002, and it's still one of the coolest temporary duty assignments I ever had.





by