Fifty-five years ago today — August. 17, 1958 — the U.S. made its first attempt at sending a spacecraft to the Moon.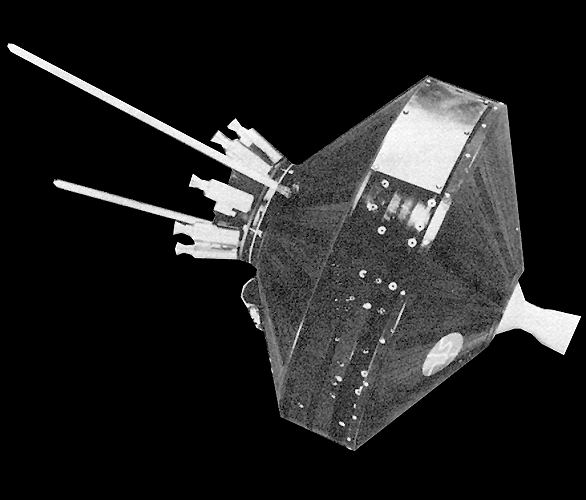 (Pioneer 0. NASA image.)
Called alternately Pioneer 0 or Able 1, the satellite launched on a Thor-Able rocket out of Cape Canaveral. Not only was it the first attempt to reach the Moon, but it was "the first attempted lauch beyond Earth orbit by any country."
Unfortunately, the first stage of the Thor exploded 77 seconds into the flight.
Failure was suspected to be due to a ruptured fuel or oxygen line or a faulty turbopump gearbox. Erratic telemetry signals were received from the payload and upper stages for 123 seconds after the explosion, and the upper stages were tracked to impact in the ocean.





by