I have no idea who suggested it, but I appreciate whomever-it-was putting what is arguably my most popular song up for consideration during the "brainstorming" phase of the Pegasus Award cycle.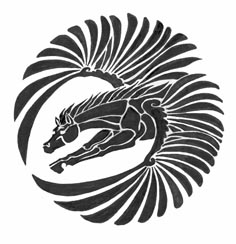 This does not mean that the song has been officially nominated, because the Pegasus Awards operate in three parts: first, the brainstorming; second, the nominating; and finally, the voting.
The nominating phase is open now, and folks may nominate up to five artists/songs per category:
Best Writer/Composer
Best Performer
Best Filk Song
Best Classic Filk Song — songs must be at least 10 years old to be considered "classic"
Best Adapted Song
Best Song of Passage — for which "Tauntauns to Glory" was suggested
As the main site says, "Anyone with an interest in Filking or Filk music can place a nomination and/or vote." To nominate, use the handy nomination form. If you need ideas on what you might nominate, check out all the results of the Brainstorming Poll.
Nominations must be submitted by 12:01 a.m. PDT, 31 July 2014 — meaning, the first minute after July 30th ends (on the West coast).
Again, thank you to whoever suggested me and my song for the award!





by