(Another in the continuing series of quotes to start the week.)
Memorial Day 2017 happens to fall on the birthday of two key patriots in American history: Patrick Henry (29 May 1736 – 6 June 1799) and President John F. Kennedy (29 May 1917 – 22 November 1963).
Henry is perhaps best known for a 1775 speech he gave at the Second Virginia Convention, in which he famously said
Give me liberty, or give me death!
Today we remember those who made just that sacrifice, "who more than self their country loved," as "America the Beautiful" puts it, and who, we might imagine, loved liberty "more than life." The price they paid is beyond reckoning, as is the gift of liberty they bestowed upon each of us.
Kennedy, of course, was a renowned orator and as President took advantage of many opportunities to stir crowds with his speeches. In a speech at Amherst College less than a month before his assassination, Kennedy said:
A nation reveals itself not only by the men it produces but also by the men it honors, the men it remembers.
Though he said it to honor the poet Robert Frost, Kennedy's sentiment holds true as we honor our fallen warriors … among whom no doubt there were more than a few warrior-poets.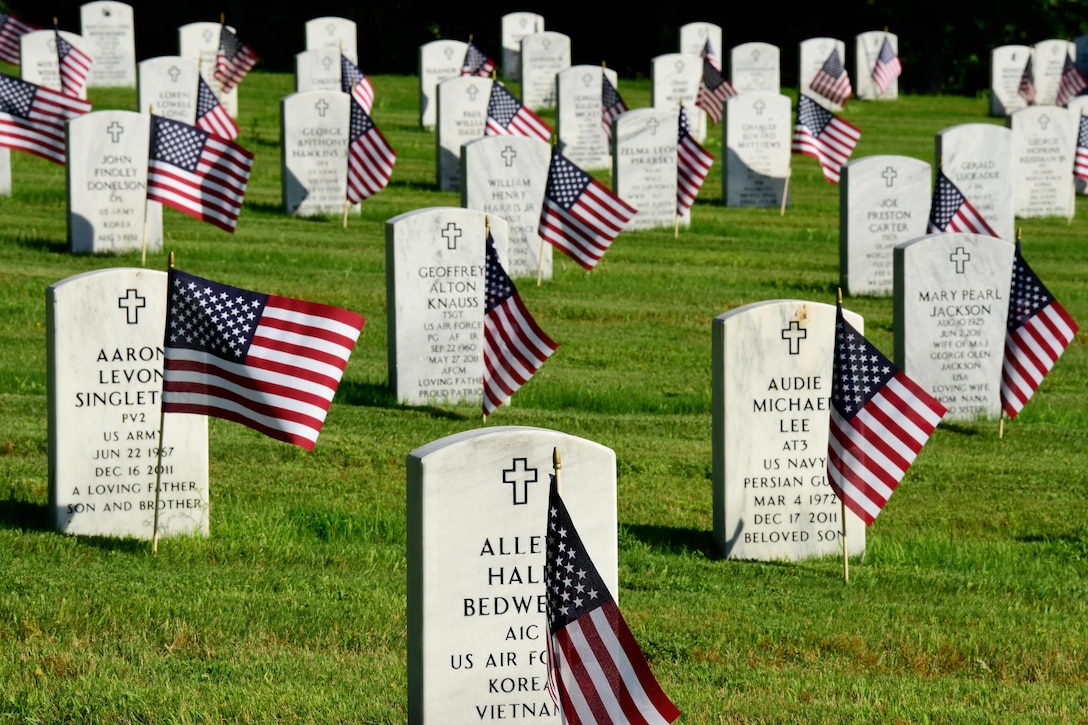 (US Defense Department Image, 26 May 2017.)
May we never, never, forget.
All together now: "To absent friends …."





by