Twenty years ago today — March 8, 1991 — a Titan-IV rocket carrying a DoD payload launched from Vandenberg AFB.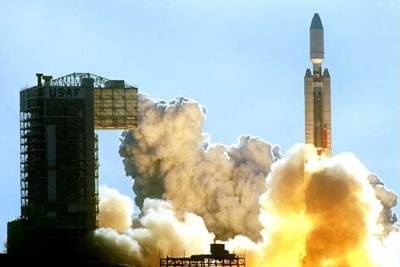 (Titan-IVA launch. USAF image. Click to enlarge.)
The Titan-IV, an "A" model, was the first to be launched from Vandy, and carried a satellite identified as USA-69 for the National Reconnaissance Office.
A few years earlier, I had conducted environmental monitoring of a Titan-IV solid rocket motor test firing, and two years later I joined the Titan System Program Office at Vandenberg and worked on a number of related projects. At the time of this launch, however, I was stationed back in South Carolina and, if memory serves, was on leave — having welcomed my son into the world a few days before.





by