Forty-five years ago today — February 26, 1966 — AS-201 (or "Apollo-Saturn-201") launched from Cape Canaveral.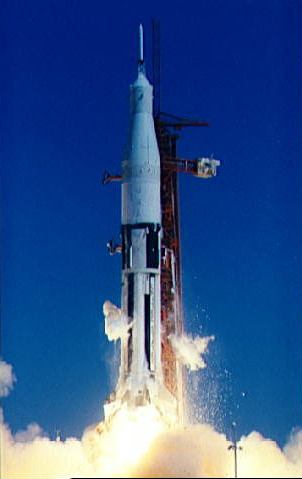 (AS-201 launch. NASA image.)
AS-201 was a suborbital test flight, and the first flight of the Saturn-1B with the Command and Service Modules. The flight test objectives were to:
Verify Saturn-1B structural integrity
Measure Saturn-1B launch loads
Evaluate Saturn-1B stage separation
Validate Saturn-1B subsystem operations
Evaluate Apollo spacecraft subsystems
Evaluate Apollo heatshield
Exercise Apollo mission support facilities
All of the objectives except the heatshield evaluation were met, marking another milestone on the way to the Moon.





by