As someone who a) loves to look up at the bright, shining moon, and b) has written two novels about life at a lunar colony,* I naturally answer "yes."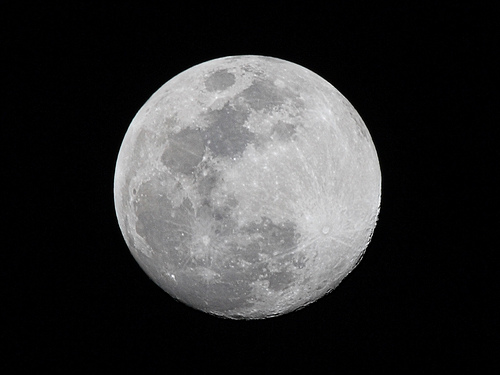 New Scientist apparently agrees, in its commemorative series of articles entitled "Why the Moon Still Matters." This month, if you didn't already know, is the 40th anniversary of the Apollo-11 lunar landing. As you might imagine, that's a big deal to the likes of me.
In related news, here's a Spaceflight Now article about NASA's preparations for launching the Ares X-1, which will become the country's "new moon rocket."
So, to repeat: yes, I think the moon matters.
___
*The first one, like so many first novels, was not worthy of being published. I thought it was, and so did a very small publisher, but that's a story for another day. The second one, WALKING ON THE SEA OF CLOUDS, is making the submission rounds now. I think it's a much better book, so here's hoping….
(Image Credit: Full moon image by longhorndave, licensed under Creative Commons, from Flickr)





by