I shared this with my newsletter subscribers a couple of weeks ago,* but here's the cover to the completely revised and updated edition of Quality Education, which will be available as soon as we work out a few last details.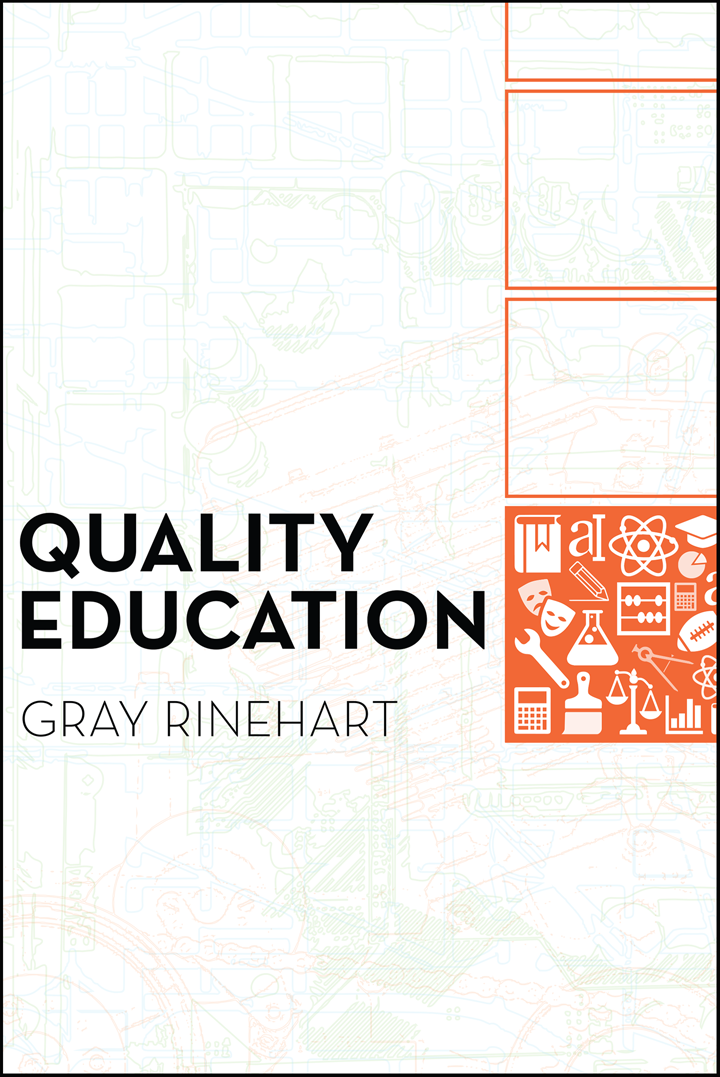 Cover design by Christopher Rinehart. (Click for larger image.)
The full title of the book is Quality Education: Why It Matters, and How to Structure the System to Sustain It, and it's updated and completely restructured from the original edition. That version was published in the early 1990s by the American Society for Quality Control, and was one of the first books to apply the organizational and operational principles of continual improvement to the educational system.
The book presents education as a transformative process and covers expectations, roles, and inhibiting factors for parents, students, teachers, and administrators. With special emphasis on the quality philosophy of Dr. W. Edwards Deming, the text adapts Deming's systems flowchart, Plan-Do-Study-Act cycle, and "14 Points" to the problems and processes of education.
The book also examines education's customers, differing definitions of quality with respect to education, and the failure of well-intentioned reform efforts such as the "National Education Goals" (also known as "Goals 2000") of the late 1980s. It includes chapters on programs for gifted and talented students, values education, and curriculum and other standards, and presents strategy ideas and discusses leadership required to develop and sustain quality education.
As we get closer to releasing the final version into the world, I'll post updates!
___
*Yes, if you subscribe to my newsletter you will get news like this before anyone else, too.





by