Eighty years ago in aviation history — August 8, 1929 — the German airship Graf Zeppelin began its historic and highly publicized flight around the world.
(Photo of Graf Zeppelin in Los Angeles during the around-the-world flight. Click to enlarge. Image from www.airships.net.)
U.S. newspaper magnate William Randolph Hearst paid half the cost of the flight in exchange for exclusive media rights. The first leg of the voyage took the airship from Germany to Lakehurst, New Jersey, where the official around-the-world flight would begin. That flight ended back in Lakehurst on August 29, the first passenger-carrying flight around the world, in 12 days and 11 minutes of actual flying time. For more on the Graf Zeppelin, see this airship site.
How far flight technology progressed in six decades, that 20 years ago on the same day — August 8, 1989 — the Space Shuttle Columbia would launch from the Kennedy Space Center on mission STS-28.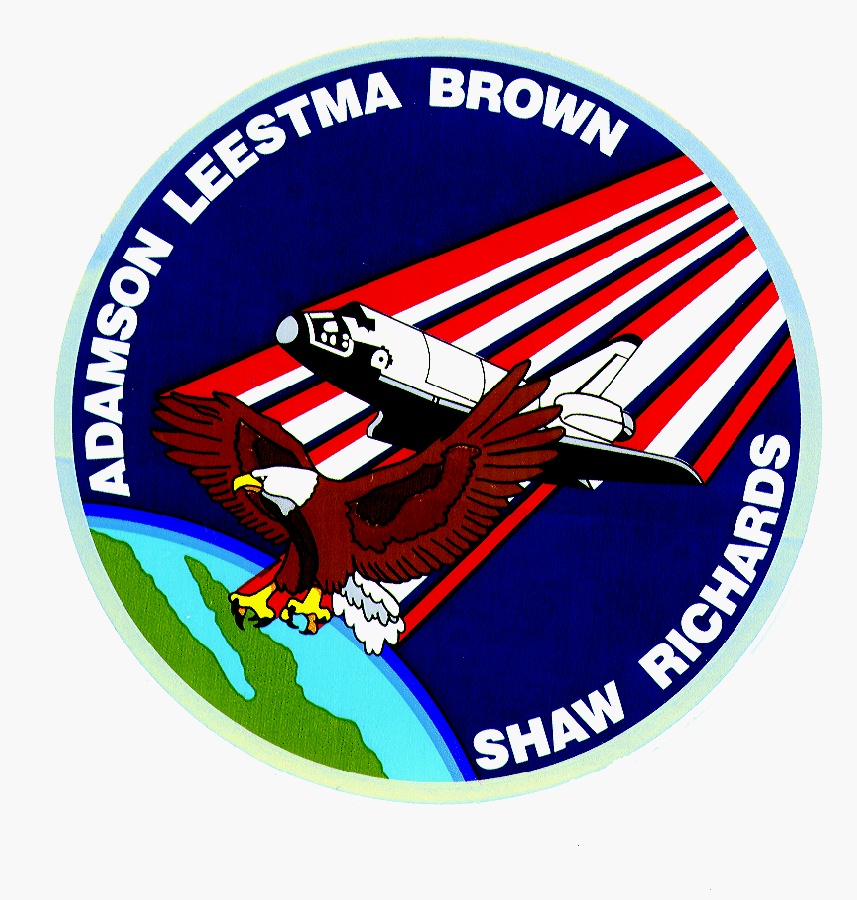 (STS-28 mission patch. Click to enlarge. NASA image.)
While the Graf Zeppelin had traveled a little over 21,000 miles around the world, Astronauts Brewster H. Shaw, Richard N. Richards, James C. Adamson, David C. Leestma, and Mark N. Brown traveled about 2.1 million miles in orbit around the planet. They accomplished a classified Department of Defense mission and landed at Edwards Air Force Base five days later. (I can't remember if I saw that landing or not — it was early morning Pacific time — but I know it wasn't one that I supported as part of the AF Flight Test Center shuttle team. But even if I didn't see it, I'm sure I heard the double sonic boom.)
Also on this date in 1989, the European Space Agency launched the Hipparcos satellite on an Ariane rocket out of Kourou, French Guiana. Hipparcos was an "astrometry" mission, i.e., to measure the heavens. It "pinpointed the positions of more than one hundred thousand stars with high precision, and more than one million stars with lesser precision," according to this ESA web page.
All this makes me want to go on an around-the-world journey. But where should I go?





by